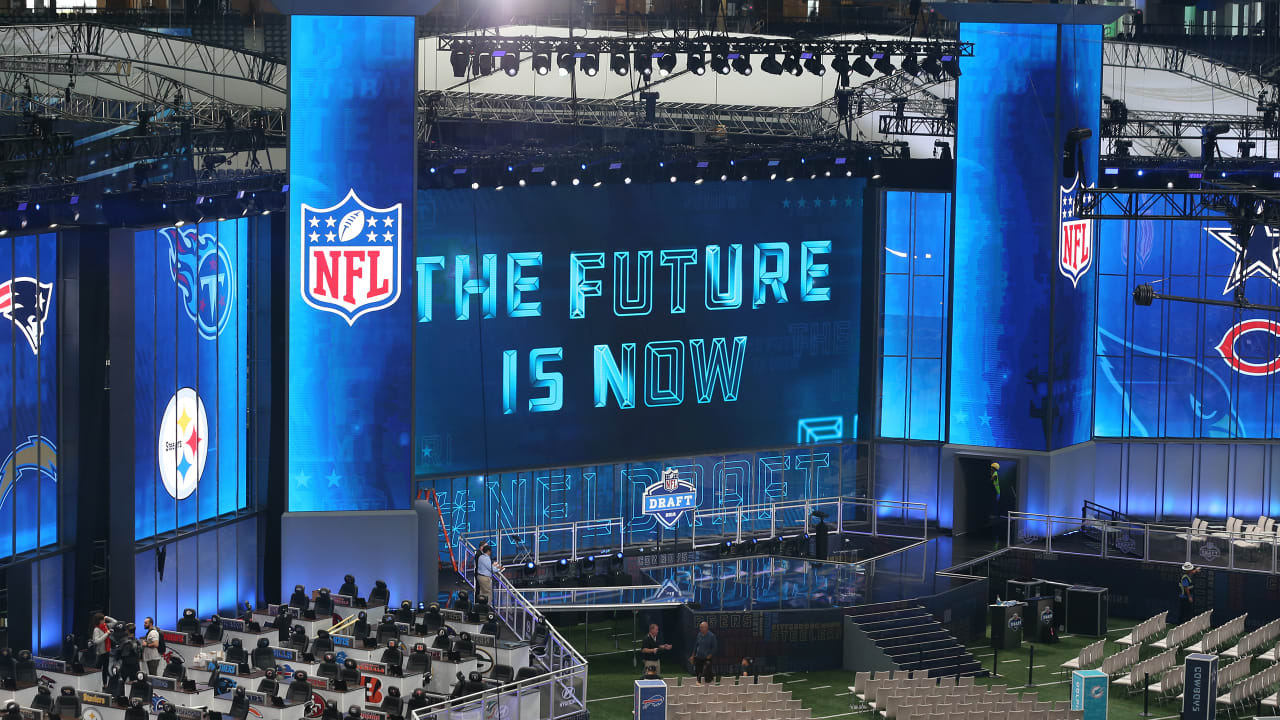 For the first time in my fantasy career, I will blog about the weekly stresses of running a fantasy football team.
As an original eight team in the brand new Ladies and Edelman league, I am now playing against a few guys who I matchup against in fantasy baseball and hockey. Although I did not prepare for this draft, I felt I knew enough about football to make a go of it. Come to find out, I don't know anything outside of the guys who "Do Their Job" in New England.
---
I drew the 4th Overall pick in this year's draft which meant in the snake draft, I drafted in the following slots: 4, 13, 20, 29, 36, 45, 52, 61, 68, 77, 84, 93, 100, 109, 116, 125. I did not participate in any mock drafts, nor did I buy any magazines or bother to do any research. For the first time in my fantasy career, I did not have a game plan. 
My "wish list" has always included these four New England Patriots; Tom Brady (QB), Julian Edelman (WR), Stephen Gostinski (K), and Rob Gronkowski (TE). I considered them my core four since they led me to the championship game in my first season of fantasy football in 2014. Since then, I have managed to get all four at some point whether through drafts or trades. A few years ago Edelman was out all season with an injury, but I drafted him anyway and put him on the IL. Since Gronk retired after last year's Super Bowl, the foursome is done. Since my heart will always be with New England, I will live and die in fantasy with Brady behind center. When he moves on, so will I. He was my only concern at the draft, which turned out never to be a problem.
With my first selection, I went with Le'Von Bell (RB – New York Jets). Although he was out all of last season, he will probably be the only cog in the Jets offence this season or be one of the biggest hold outs busts of all-time. In regards to the rest of the first round, seven of the top eight picks were running backs. Christian McCaffrey (1), Saquon Barkley (2), Alvin Kamara (3), Ezekiel Elliott (5), DeAndre Hopkins (WR 6), Nick Chubb (7), David Johnson (8). 
Everyone who plays fantasy football says running backs dominant scoring, so it is wise to stock up on the backs with your early picks. I tried this exact strategy last year and both my first and second picks were injured and totally useless after the first few weeks. I bulked at that mentality and decided to go heavy on tight ends for some reason that I can't explain.
After Travis Kelce (Kansas City), the highest-ranked TE in the game went off the board, I jumped at George Kittle (San Francisco). I was told he is fantastic, but I knew absolutely nothing about him. A few high ranking running backs and wide receivers went before my next pick, which ended up being another tight end, Zach Ertz from Philadelphia.
In the fourth round, armed with one running back and two tight ends, I chose my first wide receiver, Stefon Diggs out of Minnesota. This will mark the third straight season I have drafted the wideout. I don't know why, but I clearly like the guy. Edelman was selected right before my next pick in the fifth round, so I grabbed the next best thing, Patriots star running back Sony Michel. He came out of nowhere last year to have a fantastic rookie season that ended with a Super Bowl Ring.
I had my eye on Tyler Lockett (Seattle) who went two picks later, so I grabbed Philadelphia wide receiver, Alshon Jeffrey. Since I was behind in the receiving corp, I had to go with the next best guy available at this point of the draft. As I was focused on scouting and crossing names off my reference sheet, I lost track of what I was doing and selected another tight end, Evan Engram from the New York Giants. At this point, my mindset was more focused on trading one of my elite tight ends for someone else. Considering I now have three of the top four tight ends in the game, someone would be interested at some point.
At the end of the seventh round someone drafted Matt Ryan (Atlanta) which scared me, so of course, I panicked and took my hero Brady with the 61st selection. He was the fifth quarterback selected behind Patrick Mahomes (3rd round), Aaron Rodgers (4), and Deshaun Watson (5). I must have scared other people because Drew Brees and Baker Mayfield went right after. Patriots running back James White rounded out the seventh round and Pats wide receiver Josh Gordon was the second pick in the eighth. Both guys were on my radar, but I won't lose any sleep without them.
Since running backs are the name of the game, I took the next best thing in the ninth round, Keyan Drake from Miami. By this time, I noticed teams were selecting defences and kickers, so to keep my blood pressure stable, I grabbed my go-to kicker Stephen Gostkowski from my home town Patriots. Two of the core four are back. In the eleventh round, I choose another running back, Jordan Howard from Philadelphia. I wanted him last year but was never able to swing a deal.
Before we continue on, I want to point out the obvious. There are a lot of Philadelphia and New York players on this team. That happened by chance and in no way did I ever plan such a move. I don't like The Eagles or the Giants for their horrible Super Bowl wins, but they have players on their teams who I know and were the best of the rest when it came time to make a selection.
Sterling Shepard, wide receiver, New York, was my next pick in the twelveth. Pretty much at this point, I was grasping for straws as more and more names I was familiar with started to disappear. My next pick in the thirteenth was another wide receiver from Tennessee, Corey Davis. Swear to God, I don't even know who this guy is, but he scored more touchdowns than the rest of the available receivers, so I saw that as a stat that one can't ignore.
In a move I may come to regret at some point, like the very first week, I selected the New England Patriots defence in the 15th round. I then closed out the draft with two receiver selections Emmanuel Sanders (Denver) and Golden Tate (New York Giants.)
Now, let's get into the real reason why you clicked on this article. The draft recap.
I already felt terrible about my team, so once I closed the draft and let the computers at Yahoo Fantasy Sports breakdown my selections, they sent me a lovely email. Inside the email was their analysis of how stupid I am and that I know nothing about football.
When it was all said and done, I had drafted the worse team in my league.
I knew that I went heavy on three teams Patriots, Giants, and Eagles. However, I thought I built a stable running back tandem, have some of the best tight ends in the game today, and have respectable wide receivers to keep things close.
According to Yahoo, my 3-11 season is going to be what happens when a train wreck occurs at a nuclear power plant.
I'll spare you all the pictures and just break down the critical projected stats for you to read. Tom Brady is on pace 319.33 points, good for the last place in the league. WATCH WHAT U SAQUON should lead the way with 734.37 points. Even if we try to run the ball all the time, our running backs are projected for a league worse 865.86 points, while Luck'sRetirementTour will lead the pack with 1260.10.
Despite getting bashed for our receiving corp, Yahoo said we won't be the worse team in that department. That honour belongs to WATCH WHAT U SAQUON with 949.82. We will finish in 6th place with an estimated 1233.83 points, well behind Mother Buckners' 1614.57.
Our best bet to win any awards for outstanding play will come with the tight ends. We are ranked number one with a projected 692.74 points. In the last place will be Luck'sRetirementTour with 181.15.
Kicking should be another weak spot in our lineup, but not the lowest. With an estimated 144.07 points, we could finish in the fifth spot, about 150 points behind KicknCoffinCorners and their projected 312.27.
I have faith in the Patriots defence, considering how they handly won last year's Super Bowl, so I plan on riding those guys until they run out of gas or let me down horribly. If I keep these guys, I could collect 126.34 points, good for third-best in the league, behind KicknCoffinCorners' 258.20. Trump Towers will have to look for more funding for their wall because they will barely score a hundred points with 102.32 projected.
The draft would be considered a failure because we are projected to finish seventh overall and only the top four make the postseason in our league.
The only way this could be considered successful is I stocked piled some of the best tight ends in the game. On a personal level, I got four Patriots players and can only hope that they are as committed for the Drive for Seven as I am as a fan. 
Hopefully the guys I scrambled for and made quick decisions about end up helping me in the long run. I would be open to trading an elite tight end at some point, but as a buddy of mine mentioned, I could wait it out and let the trades come to me.
Here's hoping for a successful 2019 fantasy football season.